IT'S TIME TO TAKE ACTION
With time, resources and attention stretched, you need answers, turn-key systems and the extra hands on deck to make it happen.
Get immediate access to our critical resources.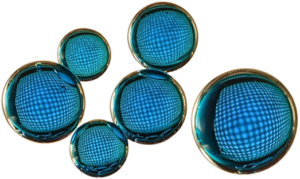 WE SEE WHAT'S COMING
You've been told…  You need to do something about your technology platform. You must bring compliance solutions to your clients. You must be pro-active when it comes to managing renewals and collaborating with other agents.
You're asking…  "Who migrates client info to the platform? Who rolls this out to the client and trains them on how to use it? What are the clear-cut solutions that suit clients in MY particular book of business? Given uneven release of carrier info, non-responsive clients and their last-minute decision-making – how can I possibly do Q4 crunch-time any differently? And when I barely have time to maintain current clients – collaborate with other agents on what exactly?"
You require…  A platform that has become the industry standard. An experienced partner, with a ready work-force and the systems required to effectively deploy it to YOUR clients. Information and resource-sharing that builds a thriving book – one that affords you the security, income growth and flexibility you came into this business expecting.
SYNC Benefits is atop the wave of change.
Let's build a future that works for you!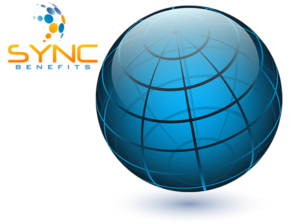 "SYNC Benefits integrated seamlessly, adding tools that make me better, stronger, faster and more relevant. I'm landing clients that have taken my book to a new level."
– The future is exciting again.
YOUR NEW TOOLBOX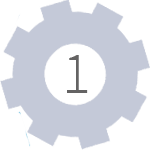 SYNC Benefits ensures compliance at every level.
Reporting, healthcare reform, worker's comp, and FMLA. Access to thousands of HR docs maintained in accordance with current laws, rules, and regulations.
You are Compliance Ready!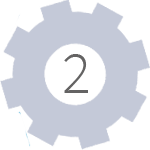 SYNC Benefits handles your set-up and data-entry.
We facilitate roll-out to your clients and become your "back of house" for flawless administration of employer benefits. Online set-up, configuration and maintenance of accounts. 
You are Ready to Go!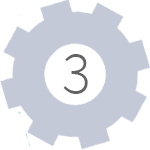 SYNC Benefits provides work-force to deliver what is promised.
Our partner-agents have access to our deep bench of resources and use them to provide world-class day-to-say service to their clients. Focus on your core business.
You are Fully Staffed!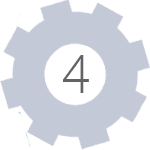 SYNC Benefits works with collaborative professionals.
Strength comes from working with a team of peers and the exponential increase in resources and contacts at hand.  Accountability, support, interaction and outright fun.
You are Working with a Team!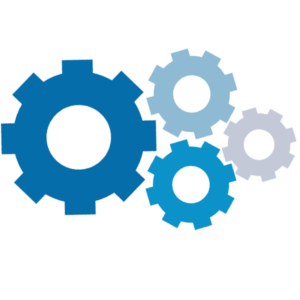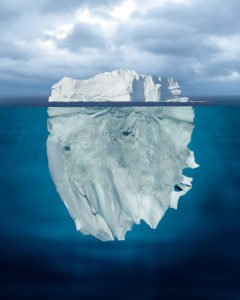 TRUTH OF THINGS
An agent can no longer go this alone. Period.
To agents who have built a great book of business, cemented longstanding relationships and weathered the massive disruption of the ACA – you deserve support and success.
SYNC Benefits is your reward. We play to your strengths and make you exponentially more relevant to your clients.
While others focus on the iceberg visible above the water, our partner-agents know the magnitude of what lies below. Agents join forces with SYNC Benefits because they are smart, proactive and positioned to thrive in the new marketplace.
Get energized.
Take control.
Harness the power.
You have earned it!
Increasing Client Expectation
Health insurance clients have ever-increasing expectations for sales and marketing...

Lead the Industry
Details managed. Resources at hand. That "new norm" – Handled!
Increasing Demands on Time
Complexities mount and time is at a premium. The day is maxed and you are red-lining...

Deepen Your Bench
Gain support and synergy. Collaborate with a team of peers. Get it done!
Increasing Need for Cloud
Responsive service and live, real-time support are required for your online dashboard...

Your Complete Solution
Cloud-based benefits/HR. Partnered commitment to results. Guaranteed!
THE COMPLETE SOLUTION
Creative, highly engaged problem solving by industry experts. SYNC Benefits provides an employee benefits and HR ecosystem. We anticipate trends, and utilize leading-edge technology to deliver proven solutions via a clean dashboard and customized, cloud-based HR tools.
Comprehensive. High tech. High touch.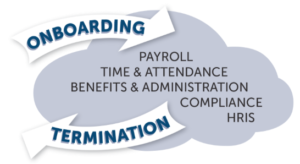 WHAT WOULD YOU LIKE TO KNOW?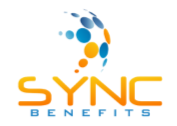 Bay Area Insurance Agents Ready to Harness the Power
CALL 408-761-7104